See photos from Beaverdale's National Night Out
Filed under "News"
More articles »
---
Wednesday, August 3, 2022
Beaverdale residents turned out on a hot night August 2, 2022 for National Night Out, which is designed to heighten awareness for crime and illegal drug prevention, and promote relationships between community members and police.
Beaverdale's National Night Out was held in the parking area near Snookies. Here are a few pictures from the event.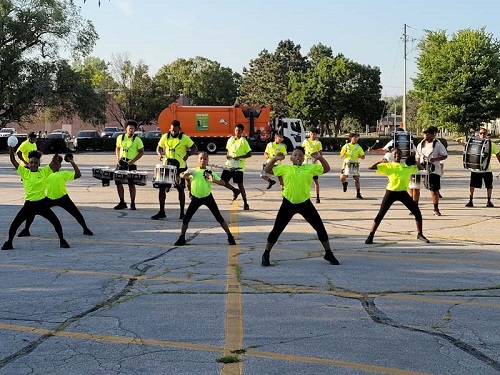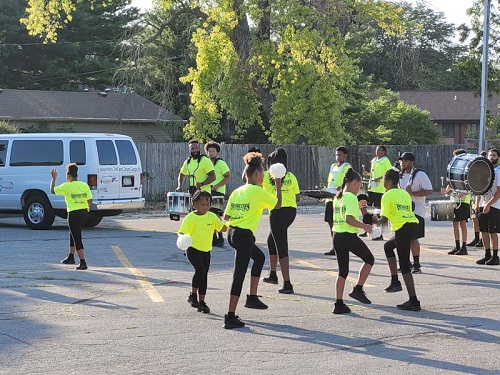 Des Moines' own Isiserettes performed for the crowd.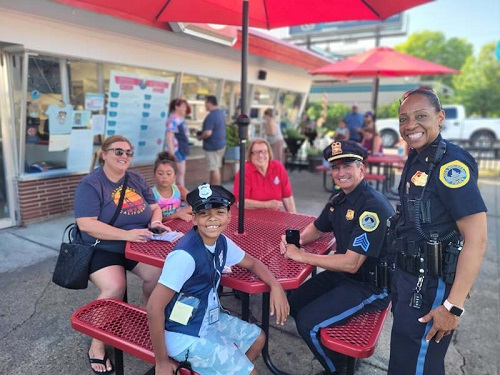 Des Moines police officers met with residents at Snookies. Seated is police public information officer Sgt. Paul Parizek.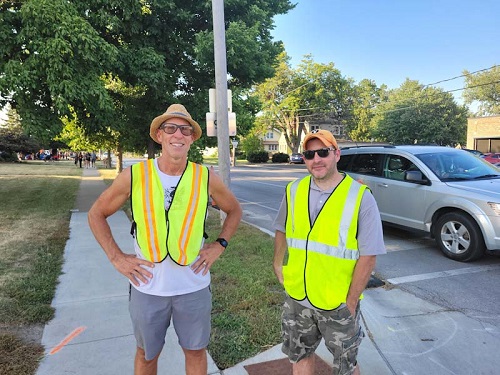 Beaverdale's Don Piper (l) and Brent Millis (r) helped direct traffic.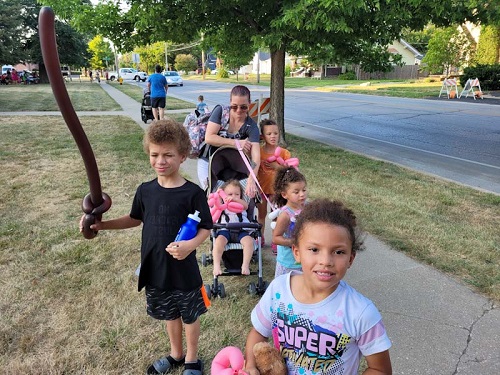 Families showed up to meet police, interact with cartoon heroes and watch the Isiserettes.
---
---
Leave Your Comments
We welcome your comments. Please leave your ideas and opinions below.