Fareway Opens to Brisk Business
Filed under "News"
More articles »
---
Saturday, June 18, 2022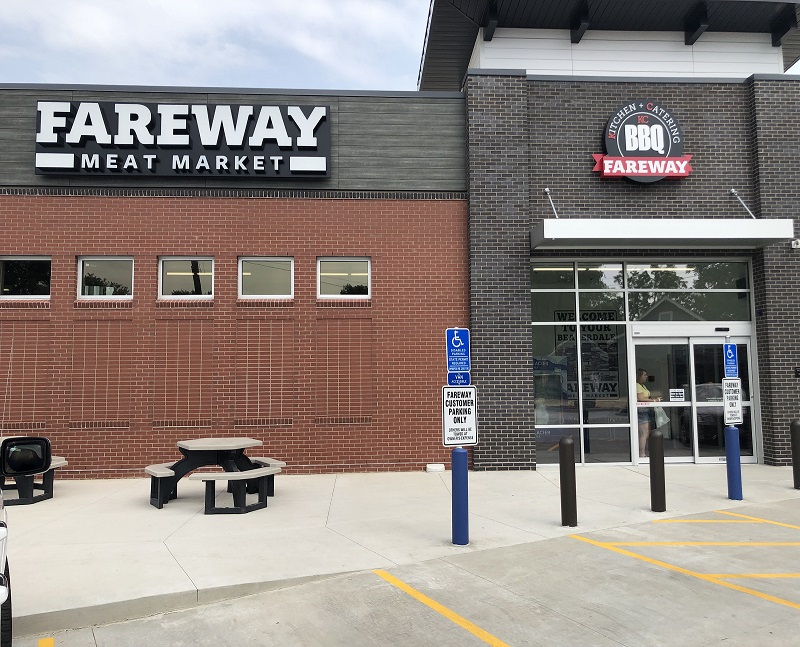 Fareway Meat Market opened to brisk business on Wednesday, June 15th.
The new grocery store at the corner of Beaver and Urbandale Avenues held a ribbon cutting ceremony. At 7,760 square feet, the main feature is a long meat counter offering a variety of beef, chicken, pork and fish plus barbecued beef brisket, sausage rolls and pulled pork. The store also offers beer, wine and other basic groceries.
Fareway CEO Reynolds Cramer said "We want to thank the area community and key stakeholders for their support in making the project possible, and welcoming Fareway to this great neighborhood."
Des Moines Mayor Frank Cownie said "This store is a wonderful example of how the planning process should work - where ideas are vetted, conversations held, and consensus built to deliver something that is beneficial to the community and our residents."
The store replaces an abandoned bank building. Some immediate neighbors expressed concern during the planning process about the need to tear down a house plus added traffic on 41st Street Place to the west of the store.
The store's opening generated a number of news stories:
---
---
Leave Your Comments
We welcome your comments. Please leave your ideas and opinions below.