Beaverdale Centennial
Centennial Mural- We Need Your Help!

The Beaverdale Centennial Commission has commissioned local artist and mural specialist Ben Schuh of Plum Forward to design and implement a mural on the north wall of Uptempo Music this summer. The design celebrates the 100 year history of Beaverdale and was developed using several archival photographs from the early 20th century up through the present day, and is comprised of four elements, each one indispensable to Beaverdale's identity.
Before any work can begin we must meet our fundraising goal! Please considering donating through our GoFundMe account at www.GoFundMe.com/BeaverdaleMural or by sending a check to:
BNA- Centennial Mural
P.O. Box 30175
Des Moines, IA 50310
A Centennial happens only once and we plan to celebrate accordingly. With the Polk County Board of Supervisors and the Beaverdale Business Coalition, we will install Centennial banners all the way down Beaver Avenue. The arms for the banners will be available for neighborhood use for many years thereafter. We will also commission and install at least one mural to commemorate our big year.
We plan to roll out merchandise commemorating the Centennial throughout 2017 to help fund the year's events and public improvements. T-shirts can be purchased at Back Country Outfitters. T-shirts and Centennial yard signs can be purchased at Beaverdale Books. Of course, we'll also be selling these and other items at the Beaverdale events throughout the year.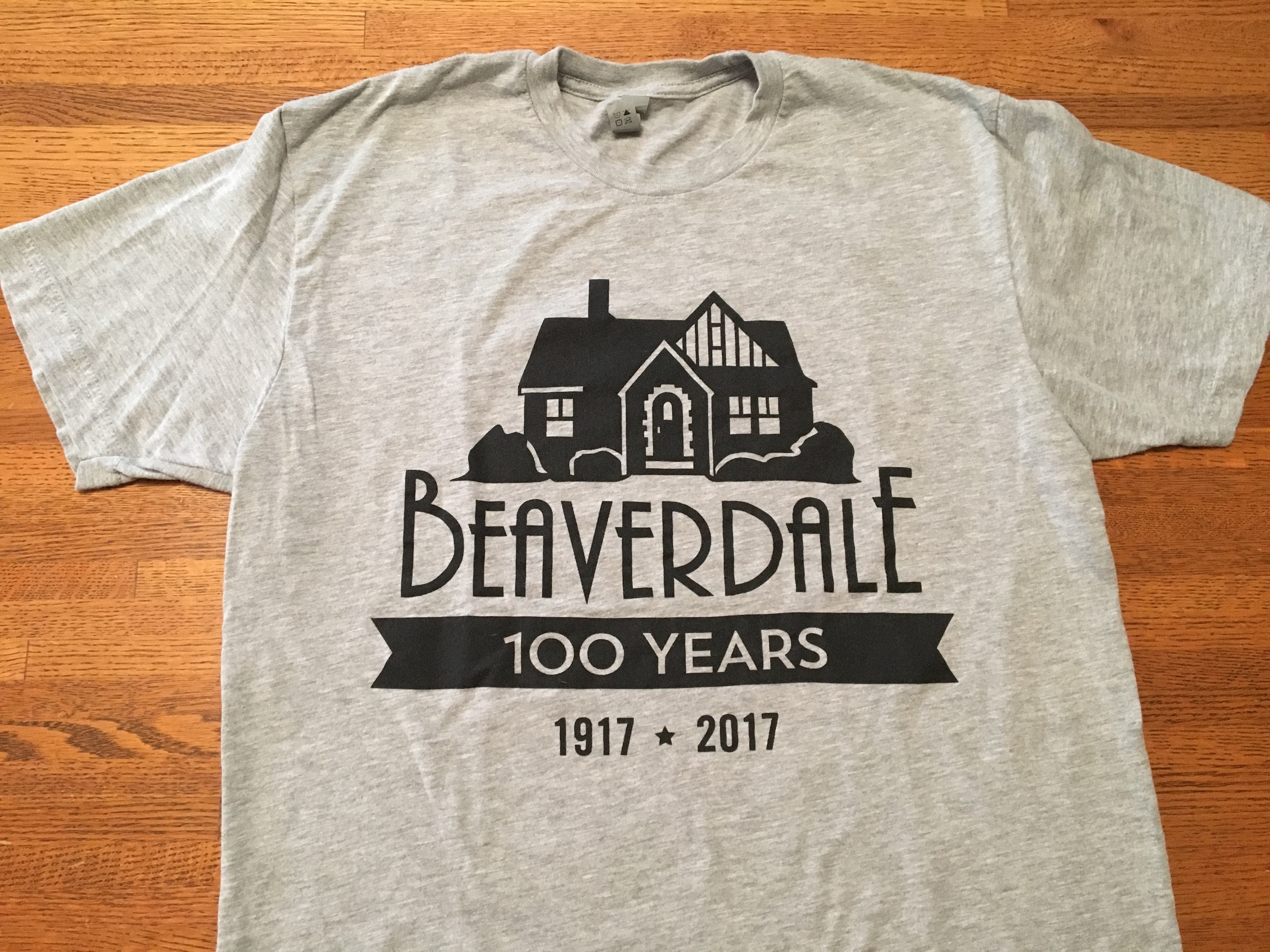 http://www.heartlandflags.com/products/beaverdale-100-year-celebration-3x5-flag.html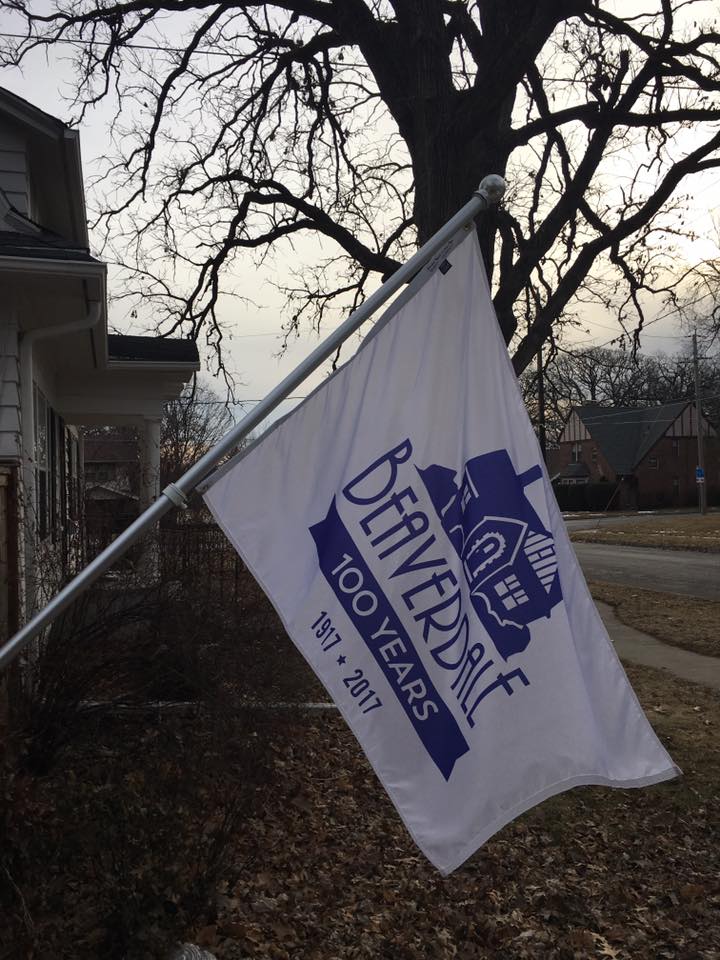 A Centennial Commission has been created between the boards of the Beaverdale Neighborhood Association, the Beaverdale Business Coalition, the Beaverdale Farmer's Market, and the Beaverdale Fall Festival. All are welcome to attend our meetings. If you have any ideas or would like to participate, please contact Sean Bagniewski at seanbagniewski@outlook.com.
The Beaverdale Neighborhood will be celebrating our 100 year anniversary throughout 2017! The Beaverdale Neighborhood was founded at a neighborhood meeting in 1917 after the suburbs around Northwest Des Moines began incorporating to create schools. Our 40 year anniversary took place in 1957 and the advertisement in the first picture below was created by the Beaverdale businesses to commemorate the occasion. We're proud to have updated it for our Centennial (second picture).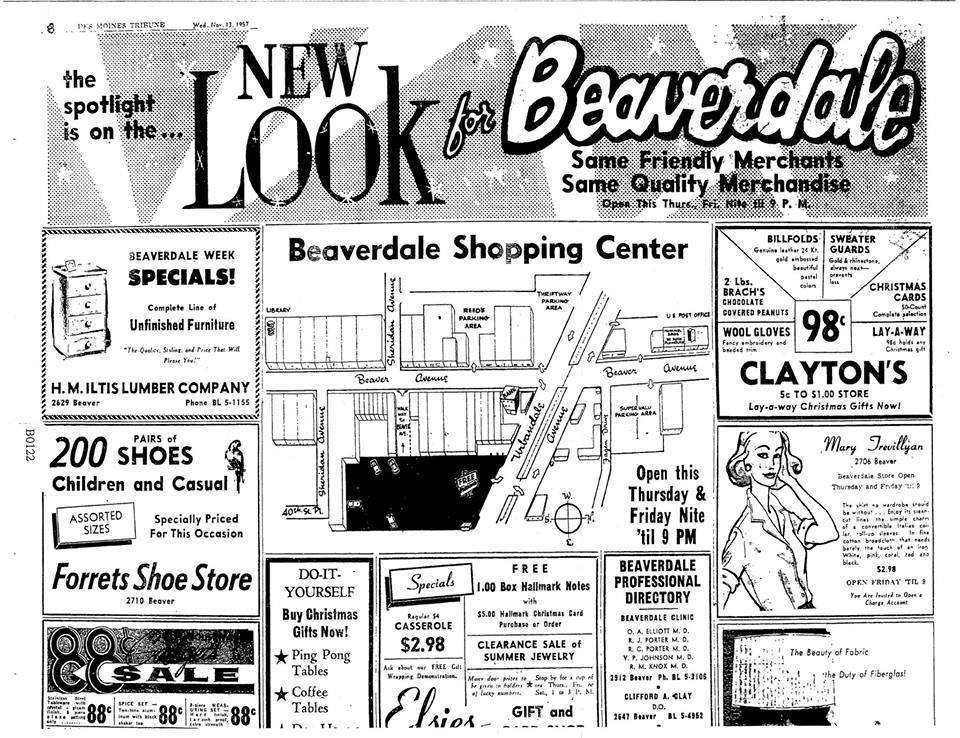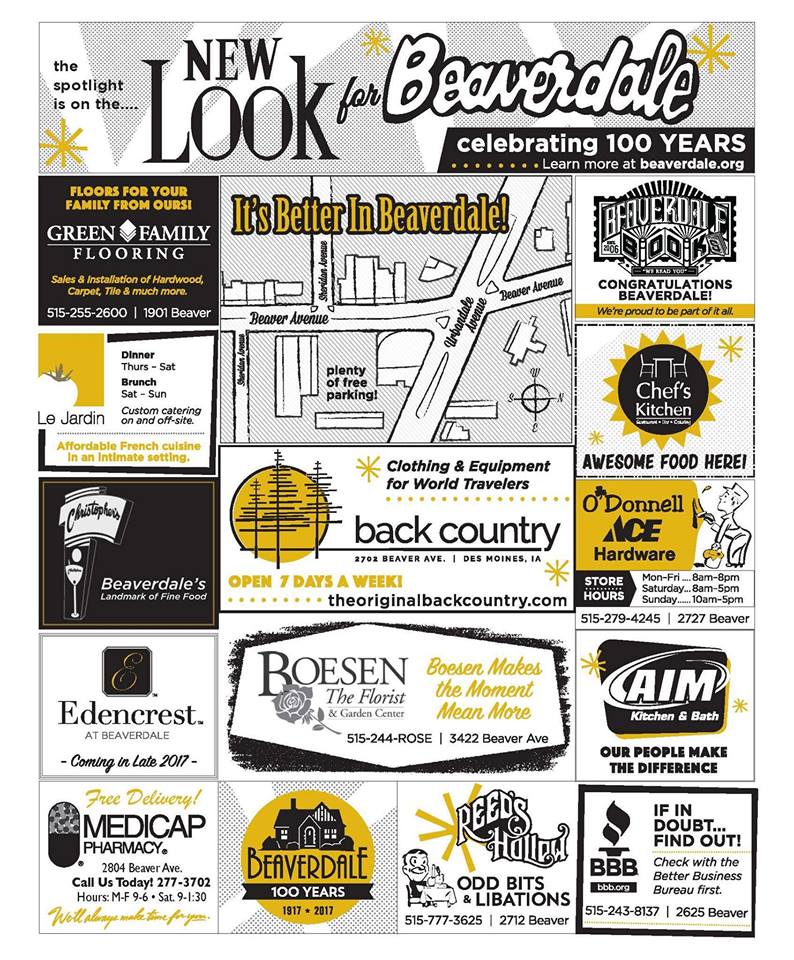 (To see full size versions of these images, go to the Beaverdale Neighborhood Association Facebook pa